This post may contain affiliate links and any sales made through these links will generate a small commission for us, at no extra cost to you!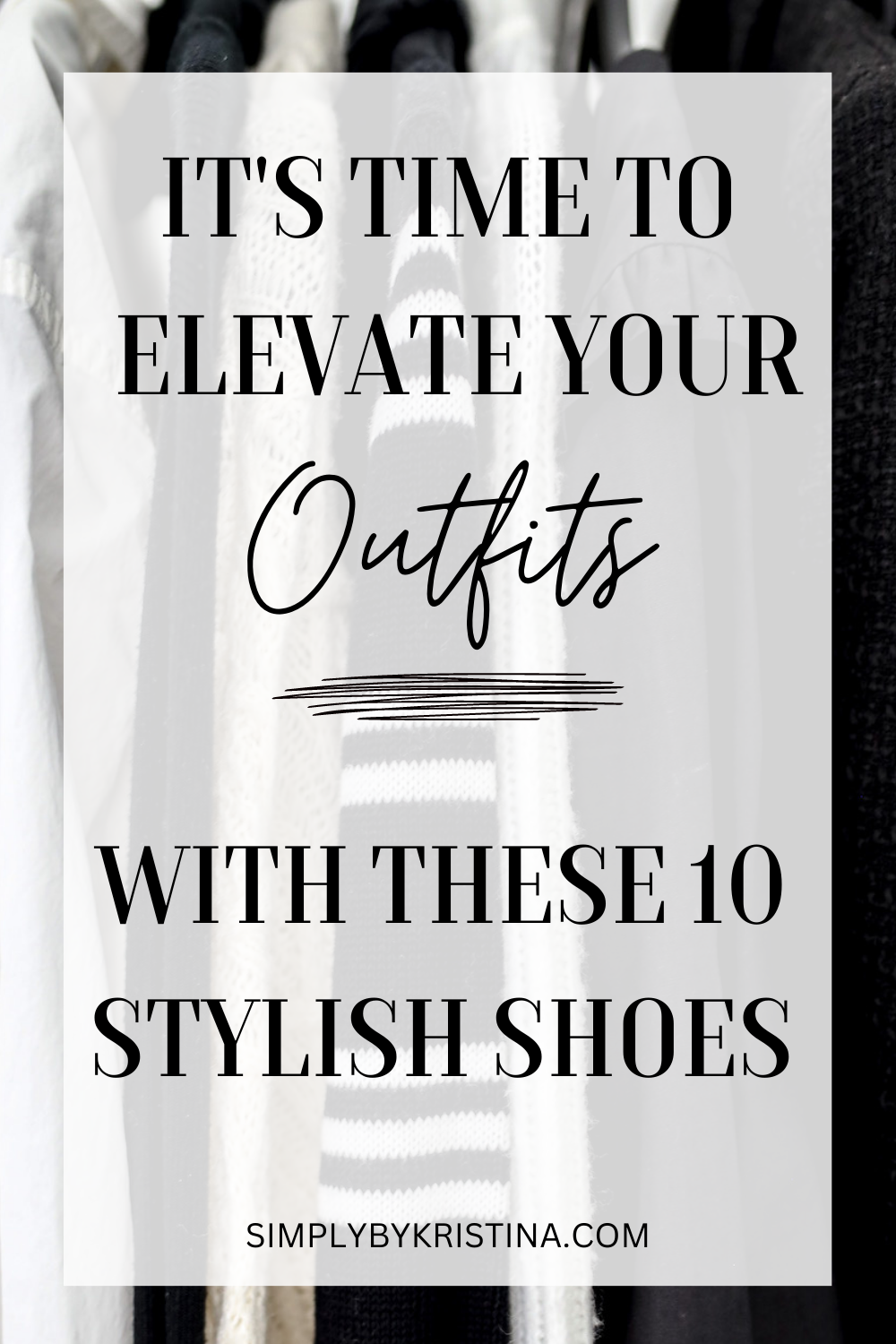 Summer is already almost here, which means it's time to make a revision in your spring-summer wardrobe. Besides, what other time will you be able to wear all fashionable shoes and trends if not during a warm season. Women's summer shoes have always had a large selection of unique styles, trends and stylish models.
I believe that shoes are the number one wardrobe element that you should definitely invest into. Shoes can take your outfit from a casual to a date night look in no time. This is why it's important to update your shoes collection and I can definitely help you with that. Keep reading for the best shoe styles that every woman should own!
Related: The Best Guide For Spring And Summer Trends
The Best Shoe Styles Every Woman Should Own
1. Sneakers

Athletic shoes are the best type of footwear preferred by many people, not only men. Anyone who has ever owned a good quality pair of sneakers will never be able to part with them. As athleisure style is trending brighter than ever, sneakers are a necessary essential for this style. Sneakers give that extra lightness, freedom, and comfortability, which is the number one criteria for good shoes.
Every woman should own a pair of good quality sneakers in her closet, not only for fitness or exercises. Sneakers, keds or even slip-ons are all considered to be a part of casual athleisure style and the best part is that they can be worn all year round!

2. Flats or Moccasins

As much as I would recommend not to wear flats, for many reasons, and give preference to something more upscale, everyone still likes to style them for work and so on. So, with a comfortable pair of flats I can advise a good pair of moccasins.
Moccasins are similar to loafers and they are an inseparable element for a modern woman , who often strolls around the city or perhaps goes out with her toddlers or a hardworking woman . Sharing options below, which are affordable and still on chic end.

3. Loafers

Besides the stylish and trendy shoes, I needed to have a comfortable option for you to choose from. Currently, loafers are super popular amongst street stylers and bloggers. Loafers are the most universal shoe option that is also very chic and stylish. They will go with everything, from shorts to dresses. It's an easy shoe model to style up to your preference. Style loafers with trousers and a chunky cardigan for work, swap out the bottom for jeans and add the loafers and you will have a very chic but causal look.

4. Classic Pumps

Classic pumps are also an inseparable element of a classy women. It's best to buy pumps in made of genuine leather in black or nude shades. Nude pumps are a must have because they can visually elongate the height, amazing for petites. They almost go with eveything. Any kind of classic pump model is going to elevate your look – sure, polished, or leather!

5. Sandals

Sandals are must-have summer shoes, either with a small block heel or flat. Sandals are perfect for summer because they keep out the heat and let your feet breathe. Good quality sandal will be a a great staple piece for summer. I love to have a couple of pairs for summer because they are easy to slip into and bring a flirty vibe. Some of the most stylish sandals are scrappy, gladiator and chunky sandals. Use these type of shoes as an accent for your looks.

6. Ankle boots

Ankle boots are incredibly stylish and look very feminine on the legs. There's a huge variety of ankle boots to choose from, but it is better to go for a neutral shade, with modern block heels or medium heel. Ankle boots can be worn all year round, but summer looks styled with ankle boots add a special chic and "western" vibe. Also, ankle boots are an amazing addition to your Parisian looks.

7. Mules

Mules are similar to loafers, but the only difference is the they are backless. Mules are my favorite shoe types to wear all year round and every day. They are also an amazing shoe for work. Easy to style with trousers and wide leg jeans.

8. Wedges

Any type of wedges are another great transitional shoes for rotating every once in a while. Espadrille wedges are very feminine and perfect for a romantic date night out. They can also add a little Parisian chic to your look. Wedges are great to have if you want to mix chic and comfort for every day. Although, I would style it during summer, you can wear a chunky knitted cardigan with a pair of jeans and espadrilles that would be perfect for spring or even fall.

9. Slide sandals

Another must-have and for people who live in the warmer climate areas, sandals are a must have for an entire year. If you want to create chic outfits with comfort and easy, slides are a perfect option. Chunky sandals, dad sandals, H-style sandals, or woven sandals are all trendy options that you can easily style and look effortlessly chic.

10. Knee High Boots

Knee-high boots are such a perfect option for cold weather, fall and winter and even early spring. There's many stylish and chic ways to style knee high boots. Some outfit ideas would be over a flowy skirt, or a midi dress and during cold weather with leggings and skinny jeans. Knee high boots that are oversized are the most trendy type of boot, and styling options are infinite. These type of boots look great on petite women, because they elongate the legs and add some height.

Related: Chic Ways To Style Your Cardigan