This post may contain affiliate links and any sales made through these links will generate a small commission for us, at no extra cost to you!
In this blog, I'm going to be sharing 8 timeless outfit combinations and I'm NOT going to be talking about shopping and impulse buys. I encourage everyone to make smart buys. And make the most out of what you already own in your wardrobe.
I want to share with you the top 8 timeless outfit combinations, my tips and tricks and how you can make endless amounts of outfits out of just 12 pieces. Yep, that's right! And I'm sure that most of you have the majority of these pieces already, and most likely you just didn't know how to style everything together and how much potential your wardrobe actually has! 
So let's get started, because I can't wait to show these totally repeatable outfit combos.
Related: One Week Worth of Outfit Ideas You'll Want to Copy
8 Timeless Outfit Combinations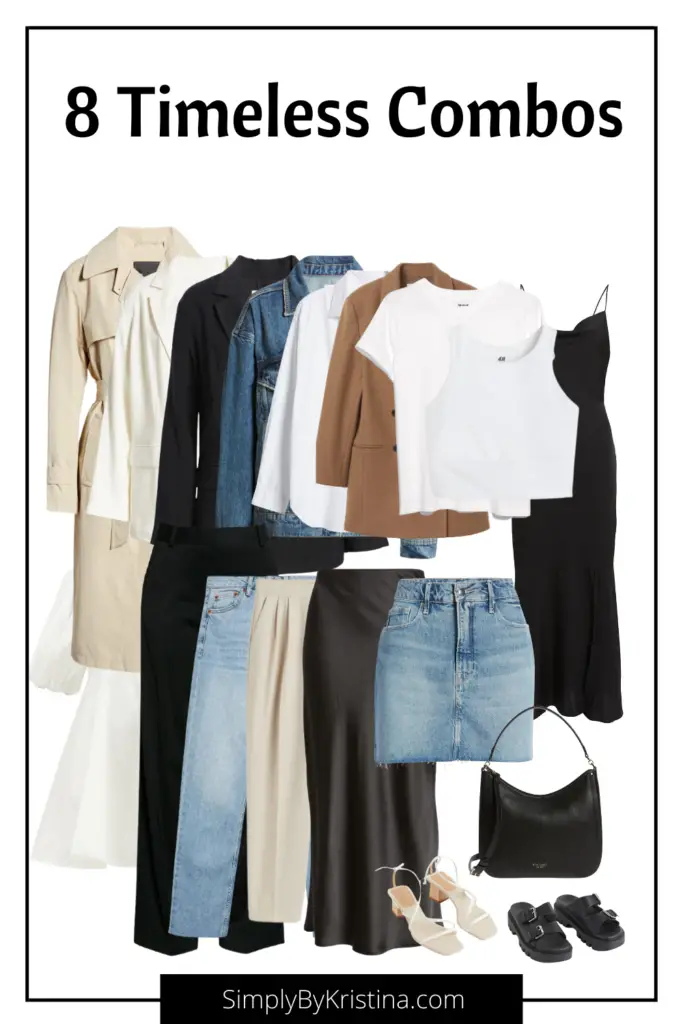 1. T-shirt + Jeans + Blazer 
This is the most popular combination. It will add a class to your overall look for sure. It's very simple but yet very chic. But, if you want to play around and create a very trendy look you should swap your t-shirt for a tank top or a cami. Also, swap your heels for a more stylish and comfortable pair or sneakers or mules or loafers.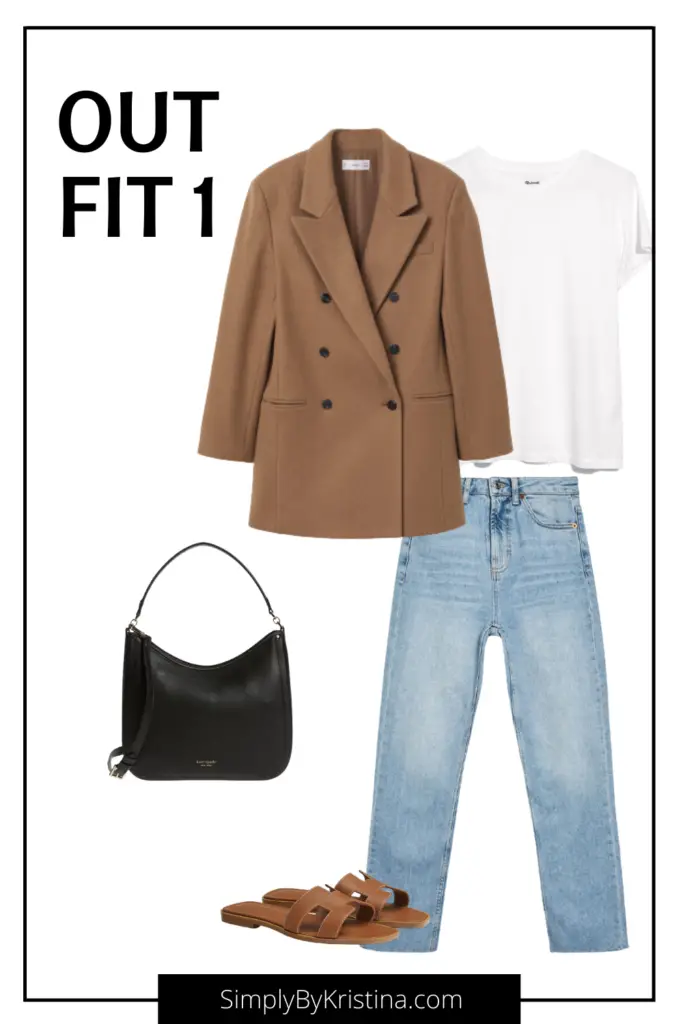 2. T-shirt + Pants + Trench 
This is a very unusual combination because in this formula you will need to add "straight fit" pants as if they are from a men's wardrobe. But you can mark your waist with a minimalistic belt, for a contrast!  Also, as an experiment, swap your typical sneakers for either combat boots or sandals. 

3. White shirt + Pants + Trench
Again, super minimalistic and feminine outfit. Very easy to repeat. I'm sure every woman has a basic white long- sleeve shirt, if not I'll give you a tip, steal one from your husband or boyfriend! And, in fact, I only wear men's white shirts because I feel like they are always made of better quality, they are clean and crisp. Every woman can adapt this outfit combination into their lifestyle.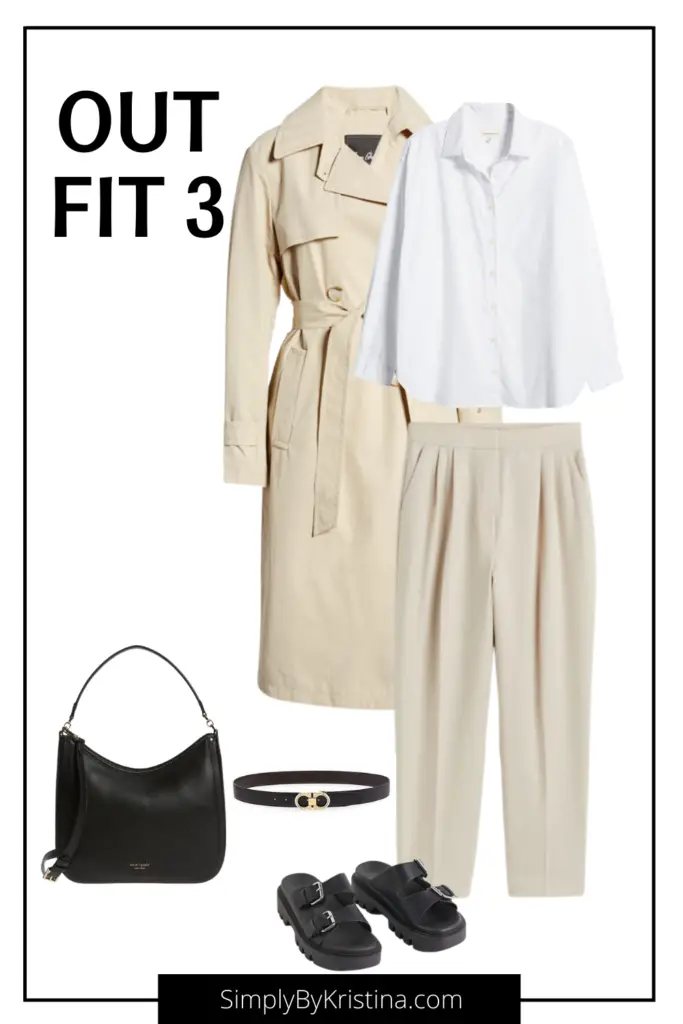 4. T-shirt + Pants + Denim Jacket
This is a more casual version of the blazer outfit combination. Your denim jacket should be slightly "oversized" to create a very minimal + modern look. 

5. Tank/ T-shirt + Midi Skirt + Denim Jacket 
This is my favorite look of all. A midi skirt is the best choice for all women because it will never mess up or cut your body proportions! It's also a very casual and chic combination.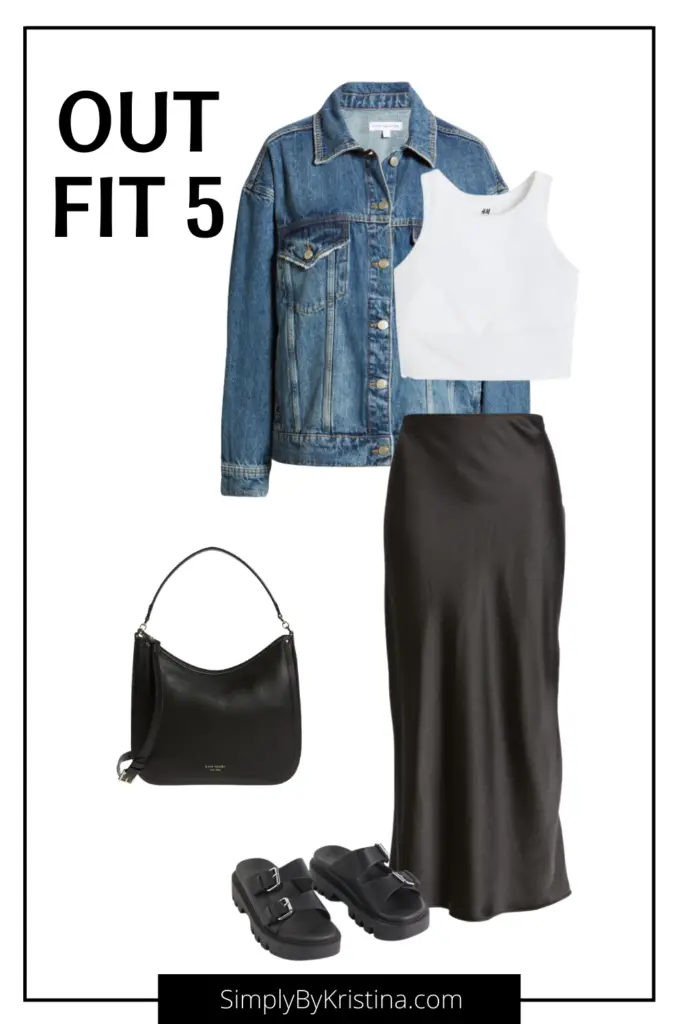 6. Tank Top + Mini Skirt + Blazer
Also, a very feminine and sexy outfit combination, without being too vulgar or extra. A double-breasted blazer would be perfect for this look.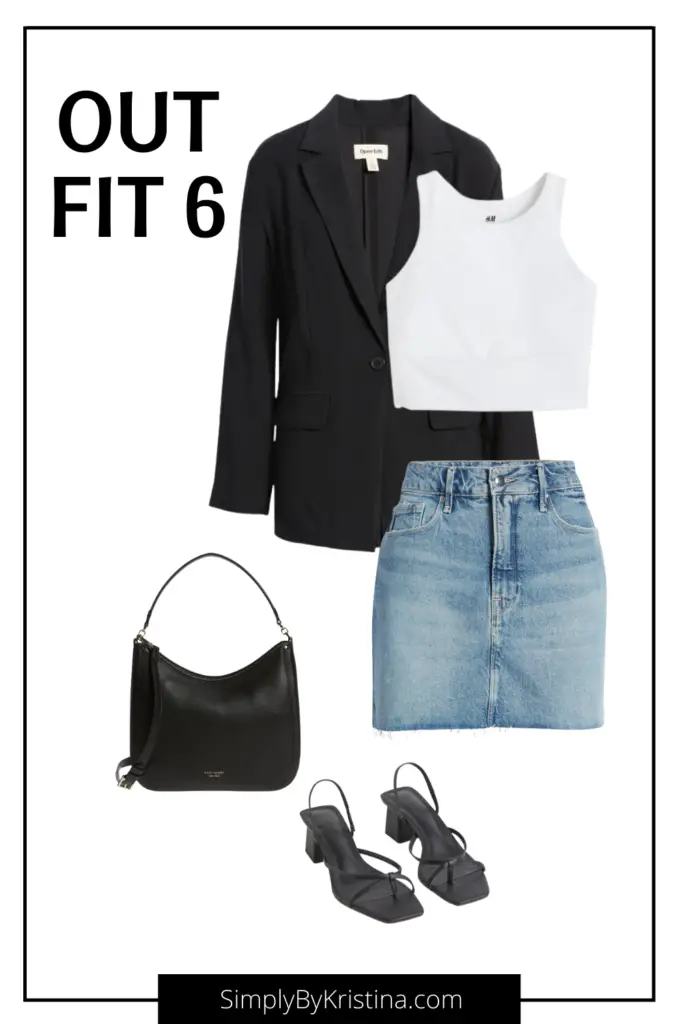 7. Dress + Accessories 
There's so many elegant and feminine dresses out there. But, you can't go wrong with a solid color wrap dress or a silk dress. Go for neutral tones because they are much easier to style and if you want a pop of color you can always add a bright bag or shoes, and the colors of your shoes and bag do not have to be the same, that way it'll be even more interesting and fun. Experiment, experiment and experiment! 

8. Silk Dress + Blazer
This is a very fresh combination that will be perfect for girlfriend gatherings and evening dates. Pair with some mules or strappy heels "for a date or an event". I love this outfit for it's simplicity and sophistication!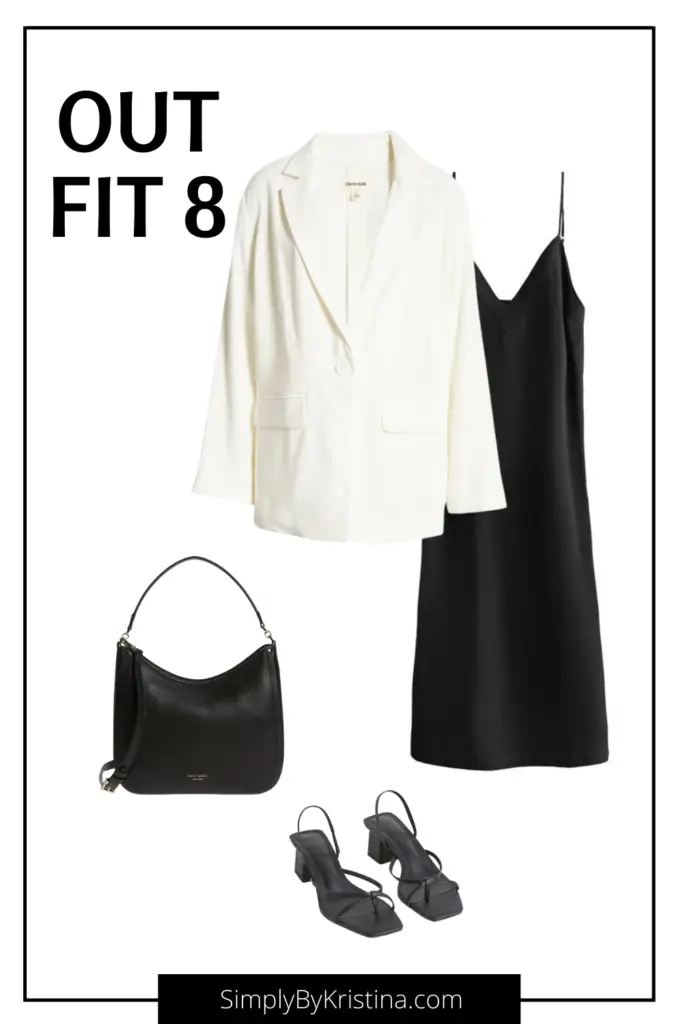 Accessories to SHOP from the above looks!